Above Ground Pools Vs. In-ground Pools
Swimming pools are awesome and some people greatly prefer in-ground pools over the above ground pools options. Today we'll talk about each type to help you decide which one to add to your home this summer! For more information check out this article as well as this one.
No matter what pool you choose, contact Pool Daddy for your pool repair , weekly cleaning, maintenance, and more. No pool is self-cleaning and any pool can come across issues.
In-Ground pools: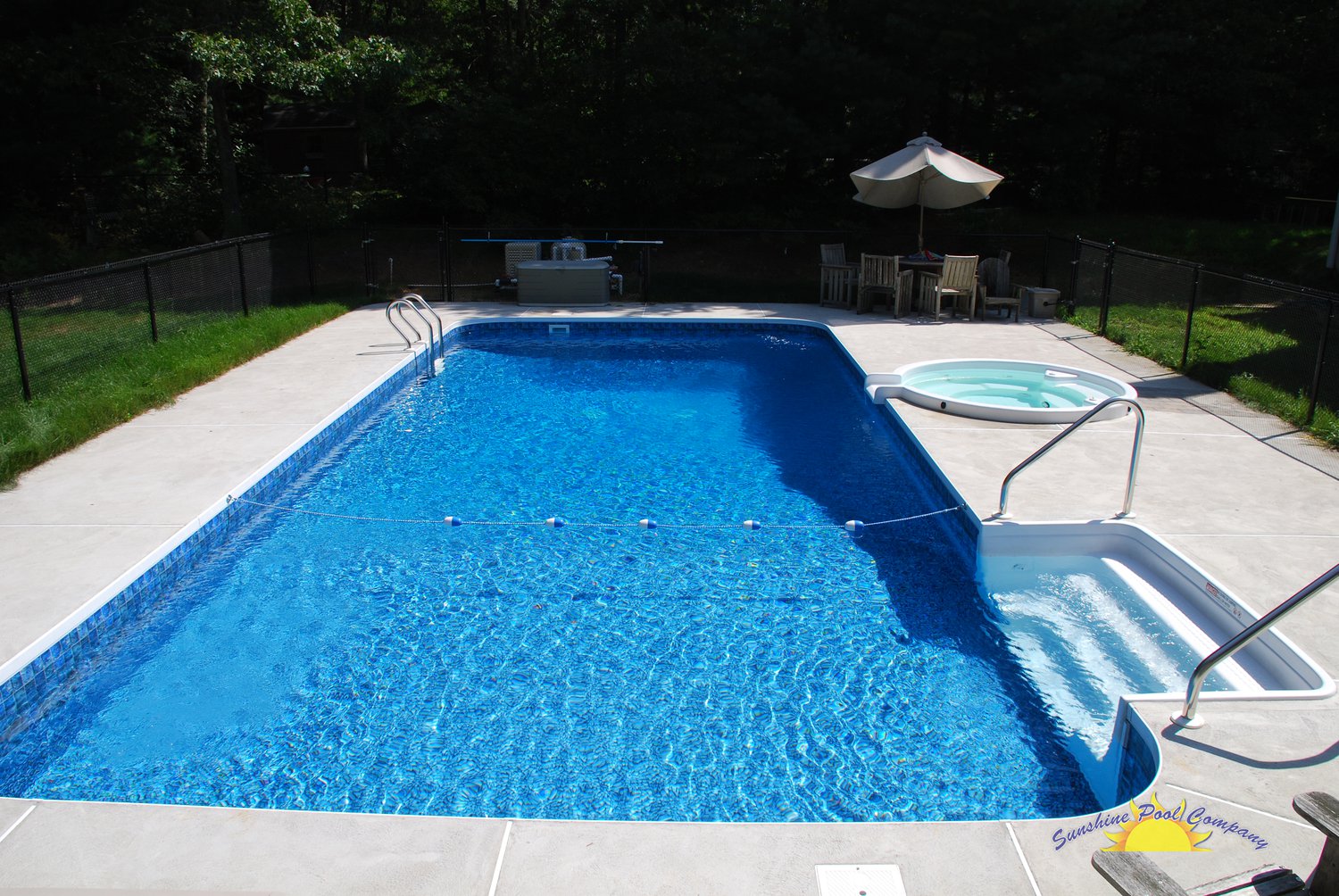 This style is very popular and can increase home value in many ways. The initial investment may cost a hefty amount but if you plan on selling it can increase your property value due to the water-feature which is pleasing to the eye and the recreation uses will also increase the home value.
In-ground pools can be pricey. The installation cost is usually pretty steep as is the cost of filling or emptying the pool, chemical cost, and replacing water removed from evaporation. Cleaning and maintenance can also seem costly ( Pool Daddy offers pool cleaning and maintenance for reasonable and affordable prices, by the way). Areas that allow for year round use of a pool can make the investment seem more useful but it will cost more than closing the pool for the winter.
In-ground pools are amazing, however. You have tons of options regarding size, shape, tile colors and patterns, lining styles, cover styles, accessories, decking or paving materials, and more. Concrete, vinyl, and fiberglass are the most common options for in-ground pools. Wall panels have even more options like different metals, plastics, wood, and more. Concrete tends to run for higher prices than vinyl and vinyl offers a variety of patterns while concrete offers higher customizability as shape goes.
Keeping up with modern equipment for pools (filters, heaters, pumps, etc) are a great way to keep your pool costs down and regular maintenance, though it may seem costly, can save hundreds on pool repairs by catching problems early.
In-ground pools can be considered dangerous for young ones and animals if they are unsupervised or have easy access to the pool. A way to combat this is locked gates kids and animals can't get through.
Above Ground Pools:
Above ground pools options are usually very quick to install and have a low startup cost. It can take only a matter of days (as opposed to a week or longer for in-ground) to install a pool of this style. Fancier options include deck, fence, and railing options for an additional cost, increasing the visual appeal of the pool.
Like in-ground pools, above-ground pools can be heated or you can allow the sun to do the heating for you for less money (but with less heat in the pool).
This style of pool is much less permanent than the in-ground option, so it does not add value to your home. Even if you've worked this pool into your deck and landscape of your home it does not increase the home value. They also are not as deep as in-ground pools can be. The typical depth is between 48 and 52 inches deep; meaning not safe for diving and they often do not have a "shallow" end.
Sizes and shapes can vary for these pools, but they are usually less customizable than in-ground varieties. Ovals and circles are the common shapes for above-ground pools but they come in various sizes. It is a good way to introduce a pool to your family, especially if you cannot add an in-ground unit to your home due to zoning, construction laws, or property restrictions (like rentals).
Due to the impermanence of an above-ground pool, you can (usually) take it with you if/when you move! So if you don't plan on staying in a home for long but you still want the cooling fun of a pool you can opt for the above ground option.
Above-ground pools still need maintenance, but depending on the equipment you have installed you may have less maintenance needed. Ladders or steps and filters are necessary but heaters are options. Many of these pool owners opt to use rain water or hose water (or a truck) to fill their pools, decreasing the need for a pump (but you can still have one installed).
Related Topics about Above the Ground Pools:
Above The Ground Pool Supplies
Above Ground Pool Package
Above Ground Pools Summer Escapes
Costco Above Ground Swimming Pools
Blue Wave Above Ground Pools
Exercise Pools
Pool Supply World
Pools Underground